Yang Cao
Associate Professor, Electrical and Computer Engineering
Director, Electrical Insulation Research Center, Institute of Materials Science
Site Director, NSF Center on High Voltage/Temperature Materials & Structures
Email: yangcao@engr.uconn.edu
Tel: (860) 486-0915
http://www.ee.uconn.edu/yang-cao
Dr. Cao's research has been focused on high voltage engineering and energy materials for power and medical devices. His main research interests include: (1) High electric field phenomena and devices; (2) Polymeric nanostructured materials with game changing characteristics for energy efficient power conversion and renewables integrations; (3) High voltage engineering in power and medical; (4) Grid asset management: diagnosis and prognosis of electrical degradation.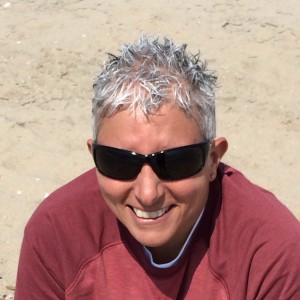 JoAnne Ronzello
Research Assistant, Lab Manager
Tel: (860)486-5594
Email: joanne.ronzello@uconn.edu

 Steven. A. Boggs
Fellow, IEEE
Former Director, Electrical Insulation Research Center
Email: Steven.Boggs@ieee.org
Tel: (860) 942-3284
http://www.steven-boggs.com
Steven Boggs was graduated with a B.A. in physics from Reed College and received his Ph.D. and MBA degrees from the University of Toronto in 1972 and 1987, respectively.  He spent 12 years with the Research Division of Ontario Hydro and 6 years as Director of Engineering and Research for Underground Systems, Inc.  Steve recently retired from his position as Director of the Electrical Insulation Research Center of the University of Connecticut and Research Professor of Materials Science, Physics, and Electrical Engineering, although he is still working on a number of projects at the University. Until recently, he was also an Adjunct Professor of Electrical Engineering at the University of Toronto. He has published widely in the areas of partial discharge measurement, high frequency phenomena in power apparatus, high field phenomena in solid dielectrics, capacitor technology, and SF6 insulated systems. He was elected a Fellow of the IEEE for his contributions to the field of SF6 insulated systems and received the 2010 IEEE Thomas W. Dakin "Distinguished Technical Contributions" award.  Presently, Steve spends most of his time doing computational research for a range of companies in the US and Asia through his company, Nonlinear Systems, Inc.
---
Graduate Students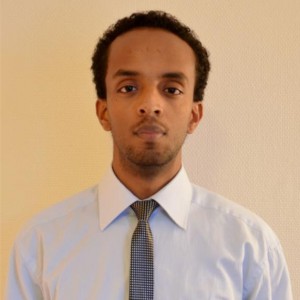 Mattewos B. Tefferi
Ph.D  Candidate
Email: mattewos.tefferi@uconn.edu
Past Institute: Chalmers University of Technology, Sweden
Research Interests: High field breakdown and aging phenomena in electrical insulating materials, calculations of electromagnetic fields in power system components.
.
.
.
.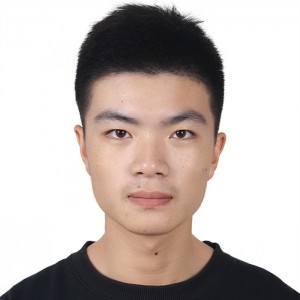 Zongze Li
Ph.D  Candidate
E-mail: zongze.li@uconn.edu
Past Institute: Tongji University, China
Research Interest: High voltage field phenomena
.
.
.
.
Hiep Nguyen
Ph.D  Student
E-mail: hiep.nguyen@uconn.edu
Past Institute: Tomsk Polytechnic University, Russia, Hanoi University of Science and Technology, Vietnam
Research Interest: Hiep received the B.S and M.S degree, both in Electrical Engineering from Tomsk Polytechnic University in 2009 and 2011 respectively. Since then, he has been a faculty member in Department of Power Systems,   Hanoi University of Science and Technology. His research interests focus on electrical insulation materials.
Jindong Huo
Ph.D  Student
E-mail: jindong.huo@uconn.edu
Past Institute: Tsinghua University, China
Research Interest: Jindong Huo received his MSc in Aeronautical Engineering from Tsinghua University in 2016, and B.S degree in Civil Engineering from China Agricultural University in 2013. His previous research relates to computational mechanics, like a simulation of turbine blades, fatigue and damage evaluation of turbine steel, and mechanical metamaterials, etc. Currently, his research interests focus on multi-physical modelling of circuit breaker arcs.
Jing Xia
Ph.D  Student
E-mail: jing.xia@uconn.edu
Past Institute: UC Irvin, Shanghai University, China
Research Interest: Dielectrics
Tohid Shahsavarian
Ph.D  Student
E-mail: shahsavarian@uconn.edu
Past Institute: Iran University of Science and Technology, Iran
Research Interest:High voltage engineering, Partial discharge analysis and risk assessment of power cables, Power system stability, Reliability analysis of HVDC grids.  
---
Postdoctoral Fellows
---
Visiting Scholars
Zhengyu Li
Email: li.zhengyu@uconn.edu
Past Institute: Kyoto University, Japan
Research Interest: Zhengyu Li received his BSc. and Msc. degrees in materials science and engineering from Kyoto University in 2009 and 2011 respectively. He joined Komatsu Ltd. since 2011 and is working on electrical insulation materials used for hybrid construction machinery. He is a visiting research scholar in Electrical Insulation Research Center(EIRC), IMS, UCONN since April, 2016. He has an interest in the area of high-reliability electrical insulation technology under harsh operating environment.
Boya Zhang
Email: zhangby13@mails.tsinghua.edu.cn
Past Institute: Tsinghua University, China
Research Interest: Boya Zhang received the B.S degree in Electrical Engineering from Tsinghua University (China) in 2013. He once studied at Nanyang Technology University (Singapore) in 2011 as a visiting student. Since 2013, he has been working toward a Ph.D. degree at High Voltage and Insulation Institute, Dept. Electrical Engineering, Tsinghua University. He joined EIRC as a visiting scholar in September 2016. His research interests focus on HVDC gas insulated system and charge phenomena in insulation materials.
.
---
.
.
.
.
..
.
---
Previous Members
11. Roberto Gambuti : Visiting scholar, Mar. 2017 – Aug. 2017, currently with University of Bologna
10. Mona Ghassemi: Postdoctoral fellow, Nov. 2015 – Jul. 2017, currently with Virginia Tech
9. Shilei Ma: Postdoctoral fellow, Feb. 2012- Aug. 2016, currently with FlowTech
8. Ming Ren: Visiting scholar, June 2015 – June. 2016, currently with Xi'an Jiaotong University
7. Huamao Zhan: Visiting scholar, May 2015 – May. 2016, currently with North China Electric Power University
6. Jingfang Yu: Postdoctoral fellow, Sept. 2015 – May. 2016, currently with Oxford University
5. Thinh H. Pham: Visiting scholar, Jan. 2014 – Dec. 2015, currently with USi
4. Benjamin Barthier: Summer intern, Apr. 2015- June 2015, Ecole Supérieure d'Ingénieurs de Recherche en Matériaux, France
3. Qiuwei Yang: Summer intern, May 2015- July 2015, Cornell University
2. Hiroaki Uehara: Visiting scholar, Mar. 2014- April 2015, currently with Kanto Gakuin University, Japan
1. Thomas Crollet: Summer intern, Apr. 2014- June 2014, Ecole Supérieure d'Ingénieurs de Recherche en Matériaux, France