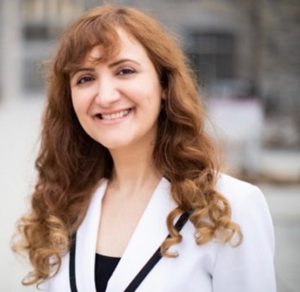 Dr. Mona Ghassemi, an IMS alumna, is a recipient of the prestigious 2020 National Science Foundation (NSF) CAREER Award and the 2020 Air Force Office of Scientific Research (AFOSR) Young Investigator Research Program (YIP) Award.
Dr. Ghassemi was a postdoctoral fellow at the IMS Electrical Insulation Research Center (EIRC) 2015 – 2017 working in the fields of streamer modeling for a DOE funded subsea O&G electrification project as well as arc gas dynamic computation for GE, with fruitful research outcomes of multiple publications  at IEEE Transactions.
Since August 2017, Dr. Ghassemi has been an assistant professor at The Bradley Department of Electrical & Computer Engineering of Virginia Polytechnic Institute and State University. Her research interests include electrical insulation materials and systems, high voltage/field technology, Multiphysics modeling, plasma science, electromagnetic transients in power systems, and power system analysis and modeling.
---